2017-2018 BOOSTER FORM
Mr. Cocchiola named the Akron Symphony Orchestra Music Educator of the Year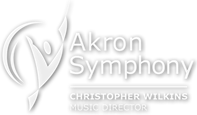 The Akron Symphony Orchestra is pleased to announce that Steven Cocchiola is the first recipient of the Akron Symphony Orchestra's Music Educator of the Year Award. The Music Educator of the Year Award promotes a greater understanding of and appreciation for the value of music education in schools. The award honors those music teachers who make a real difference through their dedication and involvement to the stability and growth of music education in their communities.


---
POPtober IV: The Return of Spooktacular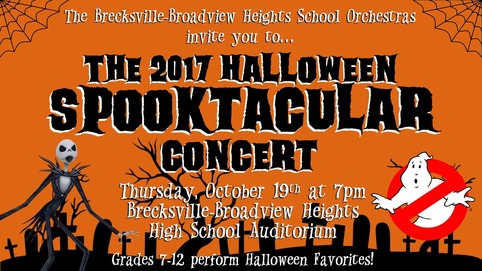 October 19th marks the return of the Halloween Spooktacular at BBHHS. Orchestra students in grades 7-12 will be performing hair-raising music about goblins, shadows, ghosts, and even zombies! Audiences will be entranced as they recognize electrifying music from Halloween favorites including, The Nightmare Before Christmas, Ghostbusters, Scooby Doo, The Monster Mash, and Harry Potter.

The evening's more classical pieces will include suspenseful excerpts from Night on Bald Mountain & The Sorcerer's Apprentice, which were featured in Fantasia and In the Hall of the Mountain King. Grab your broom and fly over to the Halloween Spooktacular, which begins at 7pm, in the Brecksville-Broadview Heights Auditorium. Admission is free.

What: Halloween Spooktacular, a performance by BBH Orchestras
Where: Brecksville-Broadview Heights High School Auditorium
When: Thursday, October 19th, @7pm
Admission is free.
---
ELECTRIFY YOUR STRINGS CONCERT!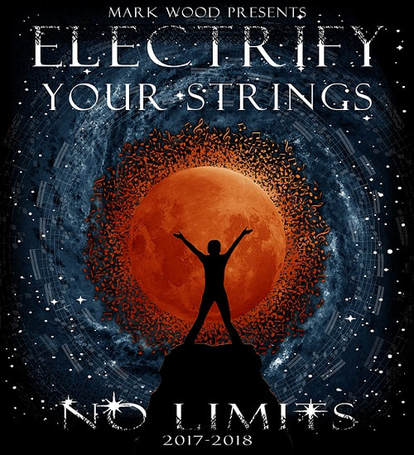 What do the Trans-Siberian Orchestra, the Brecksville-Broadview Heights School District, and March 3rd have in common? The answer is: a super-hot music education program called, "Electrify Your Strings", which will take the stage in early March featuring nearly 200 kids rocking out with violin in hand. In a district where athletics traditionally take center stage, the tables have turned to shine the spotlight on the arts. "We really appreciate the support the district has provided to help bring this program to life. By doing so, they are giving our kids the pat on the back they've earned as musicians," said Jennifer O'Neal, MS Orchestra director.

"Electrify Your Strings" was created by Grammy award-winning musician, Mark Wood, a founding member of the internationally acclaimed Trans-Siberian Orchestra. That same style of revved up music will be taught in a supercharged 2-day workshop to the Brecksville-Broadview Heights Middle and High School orchestra students. The instruction by Mark Wood will culminate into an intensely "electrifying" rock concert, open to the community. As a gift to the school, Royalton Music will be donating a 4-string Electric Stingray Violin, designed by Mark Wood, which will be raffled off that very evening.

The Middle School and High School will perform on March 3rd at 6pm. Tickets are $15.
Raffle tickets can be purchased at the event for $3 each or 4 for $10. This event is expected to sell out.
Program will be:
1) MIDDLE SCHOOL COMBINED
2) CONCERT STRINGS (Concert & String combined)
3) CHAMBER ORCHESTRA
4) COMBINED FINALE
---
Sign up for Remind.com message service
---
2017-2018 Student/Parent Info Form
Please fill out this form so Mr. Cocchiola can contact you with the correct into. Music will be sent to your email based on this response.
http://bit.ly/BBHorch1718
​
| | |
| --- | --- |
| Remind.com Messages | 2017-2018 BBHHS Calendar |